The 2022 Audi Q5 is a powerful and stylish SUV that can handle your hauling needs. With its advanced all-wheel-drive system and turbocharged engine, the Audi Q5 offers impressive towing capacity.
In this article, we will explore the 2022 Audi Q5 towing capacity with guidelines, and important information.
Let's start with a short introduction to the 2022 Audi Q5.
Overview of the 2022 Audi Q5 Towing Capacity
The 2022 Audi Q5 is an all-wheel drive luxury SUV that is powered by a 2.0L 40 TFSI 16-valve engine for added performance and efficiency. The engine is capable of delivering a peak power of 201 hp, and a peak torque of 236 lb-ft. With this powertrain, your 2022 Q5 is not capable of towing. So, it requires an upgraded engine.
If you equip the 2022 Q5 with a 45 TFSI 2.0L 4-cylinder, the maximum towing capacity of 4,400 lbs is delivered when properly equipped. Thanks to the powerful engine that produces a maximum power of 261 hp, and a maximum torque of 273 lb-ft.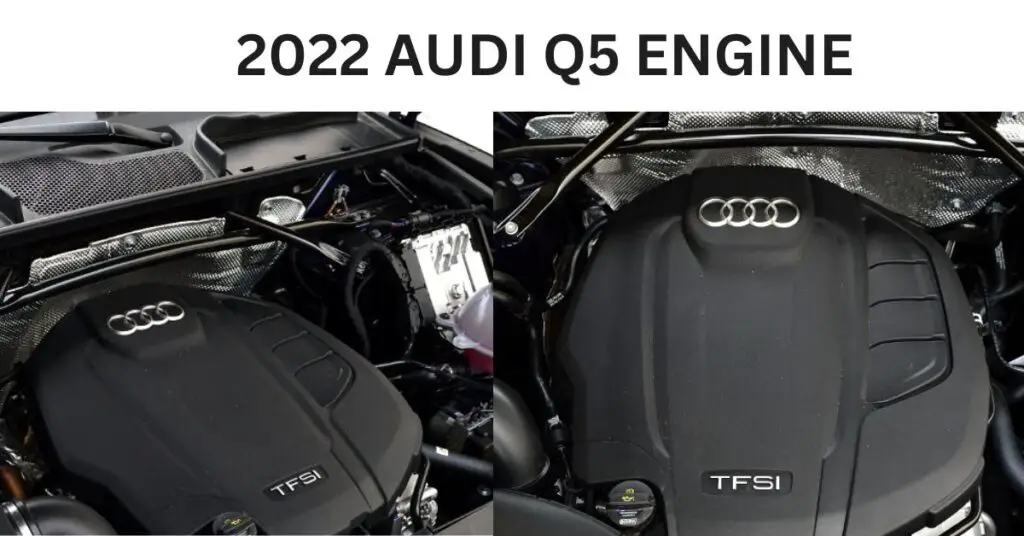 Plus, there is also a 55 TFSI e Plug-in Hybrid engine available for the 2022 Audi Q5. This hybrid engine produces a peak power of 362 hp, and a peak torque of 369 lb-ft. The towing capacity offered by the Q5 with this engine is 4,400 lbs.
If you require more towing with the Audi Q series, Audi Q7 and Audi Q8 offer impressive towing capacity.
With the upgraded engine, advanced suspension, and eight-speed automatic transmission, the Q5 gives you maximum power and comfort when you're on the road or towing jet skis, small fishing boats, campers, and other lightweight equipment.
Maximum tow rating when properly equipped with towing accessories. Vehicle load, other accessories, and options may reduce the maximum towing capacity. See the vehicle Owner's Manual for details.
Technical Specifications of the 2022 Audi Q5
VEHICLE TYPE
AWD, 4-door Wagon
ENGINE TYPE
40 TFSI Quattro 2.0L 4-Cylinder (Standard)
45 TSFI Quattro 2.0L 4-Cylinder (Available)
55 TFSI PHEV 2.0L 4-Cylinder (Available)
POWER & TORQUE
201hp & 236 lb-ft (40 TFSI)
261hp & 273 lb-ft (45 TFSI)
362hp & 369 lb-ft (55 TFSI)
TRANSMISSION
8-Speed Automatic
SEATING CAPACITY
5 passenger
WHEELBASE
111 in
LENGTH
184.3 in
WIDTH
74.5 in
HEIGHT
65.5 in
CURB WEIGHT
4,185 lb
FUEL ECONOMY
27/25/29 mpg (Combined/City/Highway)
23 miles (EV Range)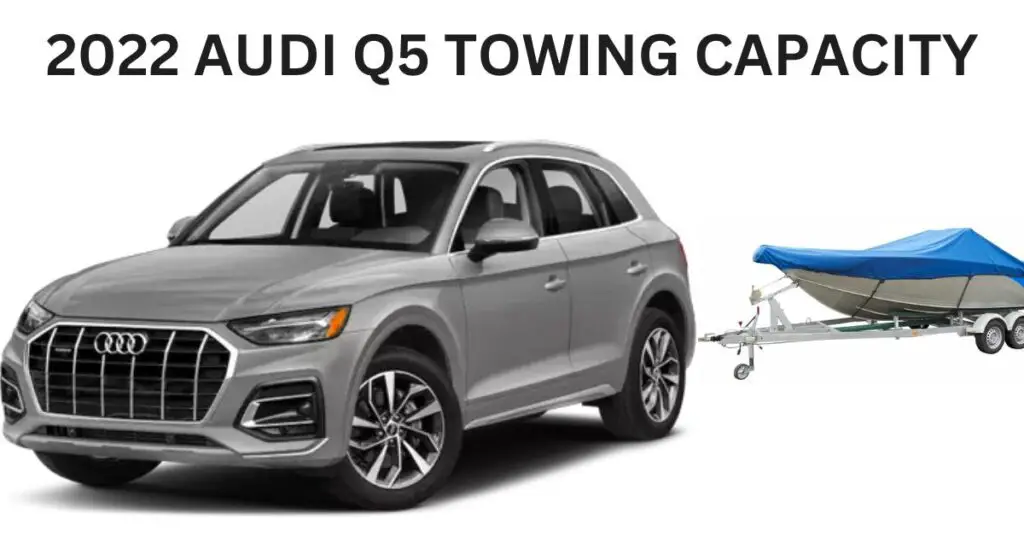 Key Towing Features and Specifications
When it comes to towing with the 2022 Audi Q5, you'll get the best performance when you equip it properly. This includes features such as an eight-speed automatic transmission, a powerful engine, and advanced suspension. 
These work together to give you a smooth ride while towing heavy loads up to 4,400 lbs. The Quattro all-wheel drive system will also help keep you in control while traveling over rough terrain or wet conditions.
The 2022 Audi Q5 doesn't compromise performance when towing a pair of jet skis, a small motorboat, or a travel camper.
Tips for Calculating 2022 Audi Q5 Towing Capacity 
Calculating your Audi Q5's towing capacity is relatively straightforward. First, add up the loaded trailer weight (the gross trailer weight), which includes the weight of the trailer itself and all its cargo. Then subtract that number from the vehicle's maximum towing capacity. This will give you the amount of additional weight you can tow with your Q5. 
You should also consider this when choosing a tow vehicle for your specific needs, as well as any other safety measures that may be necessary for a successful trip.
Safety Considerations for Towing
When towing with the 2022 Audi Q5, it's essential to ensure that all safety measures are taken. Always make sure your trailer is properly hitched and secured, and that your tires are in good condition. Additionally, you should consider adding an aftermarket transmission cooler and brakes if your load is heavier than what the factory recommendations suggest. Following these steps will help provide a reliable, safe trip for you and your passengers.
Conclusion on '2022 Audi Q5 Towing Capacity'
When towing with your 2022 Audi Q5, it's important to equip yourself with a few extra items. First and foremost, you should always carry jumper cables in case your battery dies or your trailer lights don't turn on. 
You should also invest in a high-quality tow strap or heavy-duty chain to secure your vehicle and/or trailer if you need to pull it out of any sticky situations. Last but not least, make sure your Audi is properly insured when planning for longer or more unpredictable trips.
Stellan Carter is an accomplished writer, entrepreneur, and avid Ford Raptor owner. As a co-founder and content contributor for this renowned blog website, Stellan brings a wealth of knowledge and expertise to the automotive industry. When he's not behind the wheel of his beloved Ford Raptor, Stellan can be found exploring new terrains, capturing the essence of his automotive adventures through his camera lens.