In this informative article, where we explore the different models of Ford Escape towing capacity by year and analyze how it enhances its hauling capabilities. We'll provide you with a comprehensive breakdown of the towing capacity across various engine and drivetrain configurations available. Whether you need to tow a small camper or a larger trailer, we aim to provide insights and facts that will aid in your decision-making process.
The "starter" SUV in the Ford lineup, the Escape it's small in size, and it aims to raise the bar in the mini-SUV segment with its unique combination of driving fun, toughness, performance, and value. It is important to note that the towing capacities may vary depending on the specific year and make of the vehicle, so it is always advisable to refer to the official manufacturer's specifications for precise details.
| | |
| --- | --- |
| Ford Escape models by year | Ford Escape towing capacity by year |
| Ford Escape 2023 | 1500 – 3,500 lbs. |
| Ford Escape 2022 | 1500 – 3,500 lbs. |
| Ford Escape 2021 | 1500 – 3,500 lbs. |
| Ford Escape 2020 | 1500 – 3,500 lbs. |
| Ford Escape 2017-2019 | 1500 – 3,500 lbs. |
| Ford Escape 2013-2016 | 1500 – 3,500 lbs. |
| Ford Escape 2009-2012 | 1000 – 3,500 lbs. |
| Ford Escape 2005-2008 | 1000 – 3,500 lbs. |
| Ford Escape 2001-2004 | 1000 – 3,500 lbs. |
The above-shown numbers are subject to change and are for reference purposes only.
Reminder: Ford Escape does not offer factory-installed towing equipment for this application; only available as a dealer accessory. Do not exceed the trailer weight for your vehicle configuration listed in the chart above. Maximum weights shown are for properly equipped vehicles with required equipment. Weight of additional options, equipment, passengers and cargo must be deducted from this weight. 
Table of Contents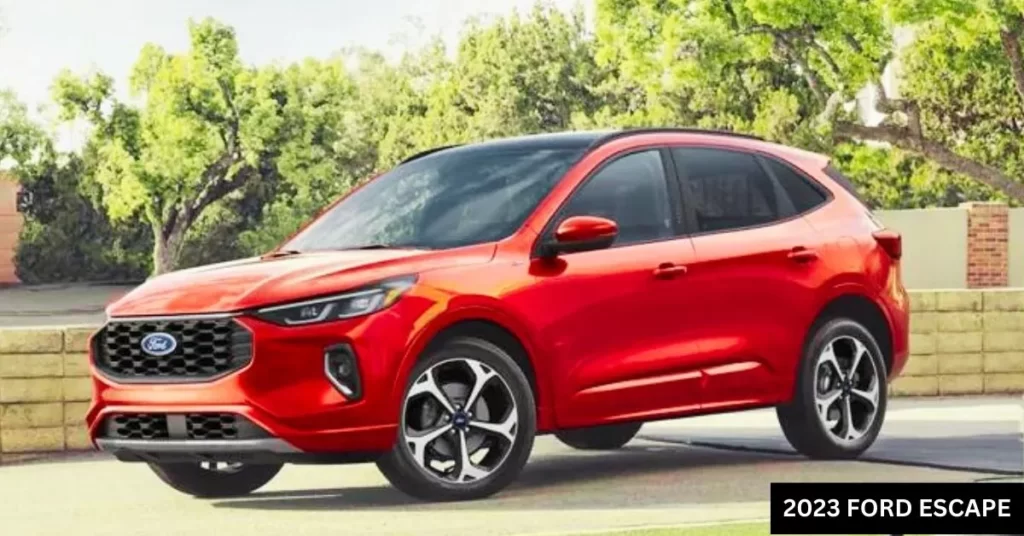 The 2023 Ford Escape is a class-leading compact SUV engineered to pack incredible performance into a stylish and efficient vehicle. With even more towing power to accompany you along every adventure allowing you to tow whatever gear or cargo you need to make the most of your vehicle. The maximum towing capacity of up to 3,500 lbs when properly equipped with the available optional Class II Trailer Tow Package and available 250-HP 2.0L EcoBoost engine.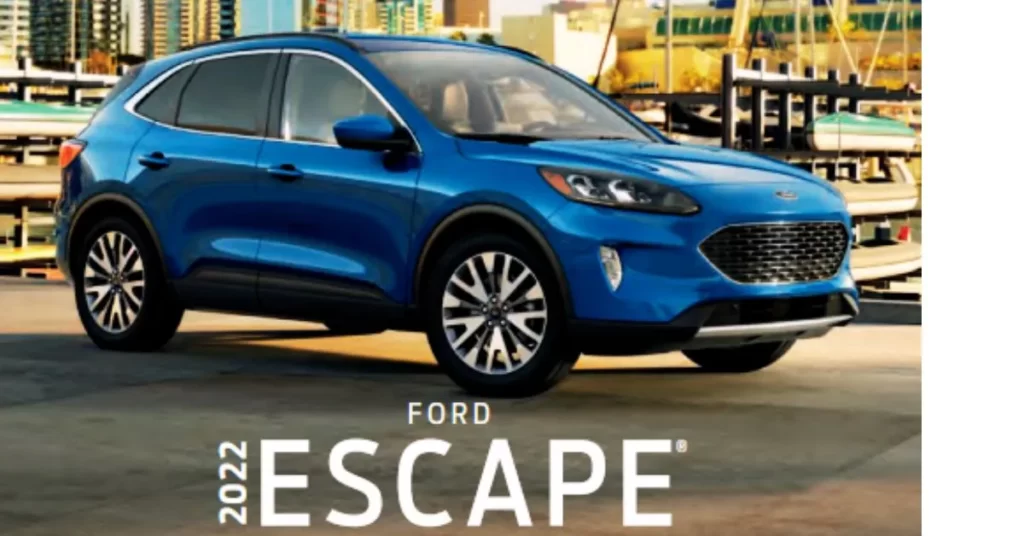 The 2022 Ford Escape is packed with features that will help make towing safer and easier. It is a class-leading compact SUV offering a range of powertrains and incredible towing capability that packs incredible fuel efficiency and capability into one sleek package.
The 2022 Ford Escape boasts a towing capacity of up to 3,500 lbs with the available Class II Trailer Tow Package and 2.0L EcoBoost, while additional engine configurations deliver anywhere from 1,500 to 2,000 lbs of towing power. It can tow A-frame campers, Teardrop trailers, Small enclosed utility trailers, Small open utility trailers, Fishing boat trailers, Motorcycle trailers, Jet ski trailers, and Canoe/Kayak trailers.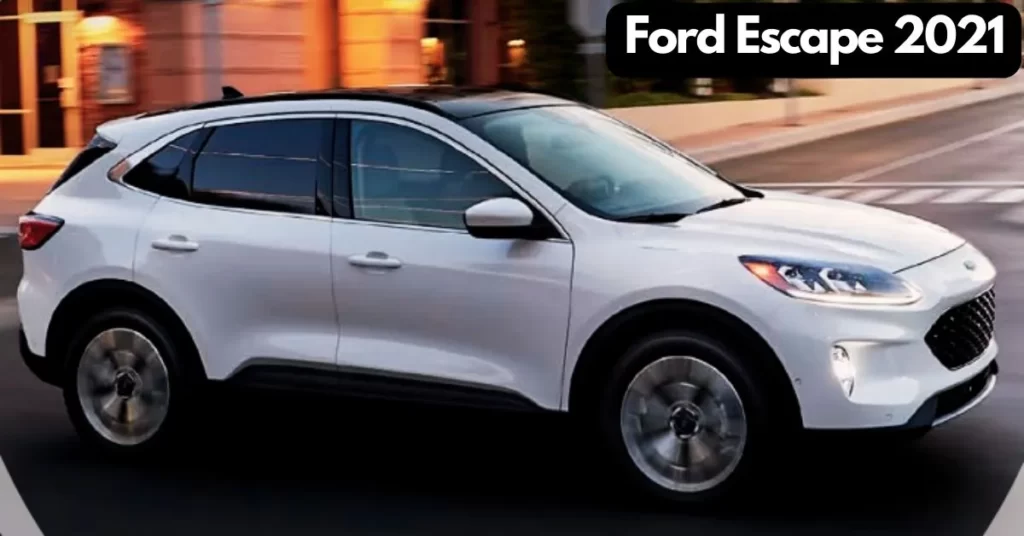 The 2021 Ford Escape is a versatile SUV that offers a perfect blend of power and style. It comes with different engine options and can tow impressively heavy loads, making it a reliable choice for various purposes. Depending on the engine you choose, the Escape can tow anywhere from 1,500 to 2,000 pounds. If you opt for the 2.0L EcoBoost engine and the Class II Trailer Tow Package, you'll get the maximum towing capacity of up to 3,500 pounds, ensuring you can handle even bigger towing tasks with ease. Plus, its exceptional fuel efficiency adds another feather to its cap, making it an all-around great SUV for your adventures.
The Ford Escape has an impressive towing capacity of up to 3,500 lbs when you use the right towing package and engine setup. This means it can handle towing various types of campers. But remember, it's crucial to check the weight of the camper you plan to tow and make sure it falls within the Escape's towing limit to ensure safe and smooth towing.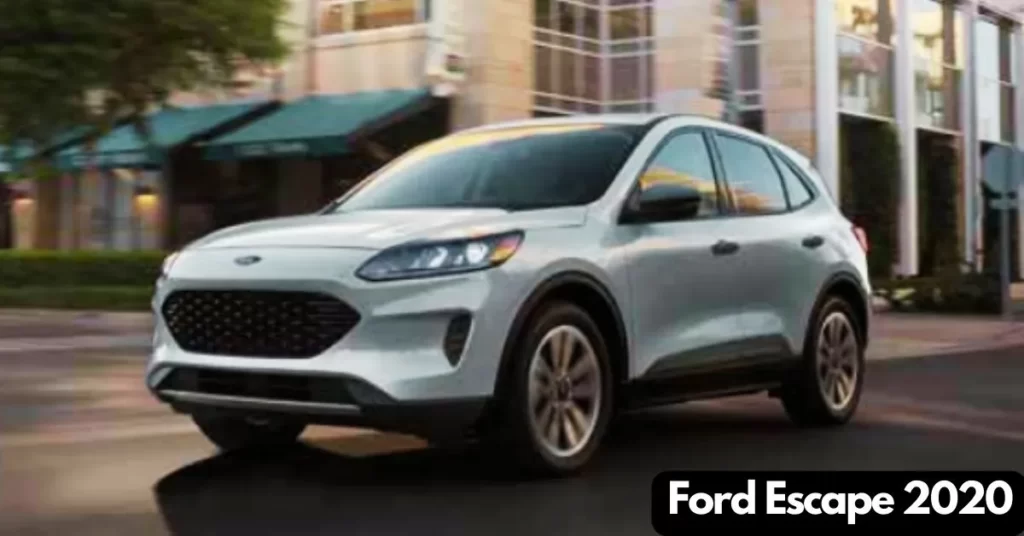 The 2020 Ford Escape boasts supreme capabilities for its class, especially when it comes to performance and towing capacity. With four engine options, including a hybrid, the Ford Escape's towing capacity varies from 1,500 to 3,500 pounds.
Besides the engine options, the Ford Escape's towing capacity can be enhanced by utilizing the Trailer Tow Package. The towing features include a 4-pin trailer wiring harness, a hitch receiver, and trailer sway control to increase stability, making towing for work or play easier.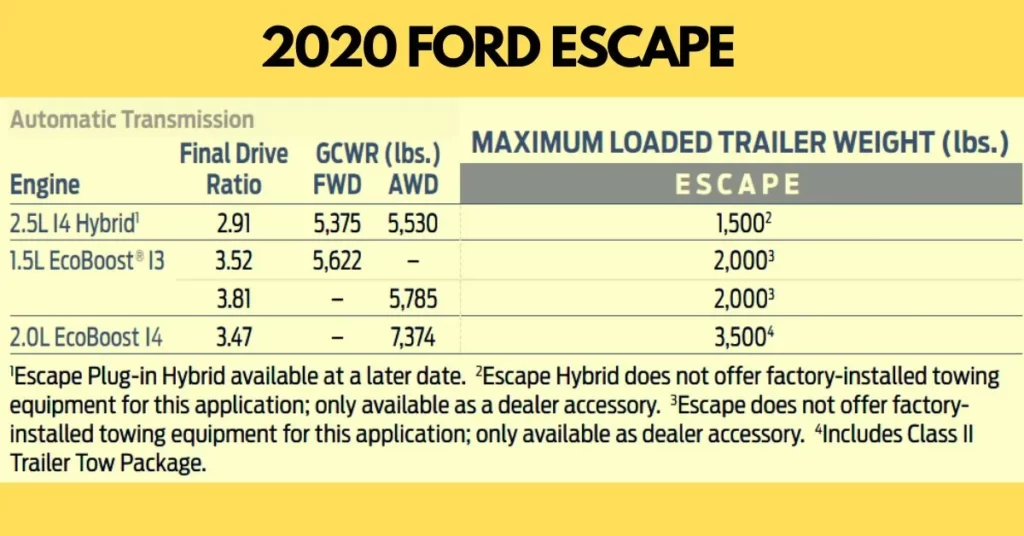 The standard 1.5L EcoBoost engine can tow up to 2,000 pounds, so you can bring along your jet ski, utility trailer, or small aluminum boat. The available hybrid 2.5L I4 engine is capable of towing a maximum of 1,500 pounds, meaning you can tow your canoe or kayak.
The available 2.0L EcoBoost engine and when equipped with Class II Trailer Tow Package, it can reach a maximum towing capacity of 3,500 pounds. This allows you to tow a lightweight travel trailer, a utility trailer, or a couple of snowmobiles.
The vehicle offers incredible towing features paired with stellar engine options, with a higher fuel economy, one of the two hybrid engines would be a great choice. But if you're searching for an SUV that can haul equipment or a trailer, the EcoBoost engines will help you reach the maximum Ford Escape towing capacity.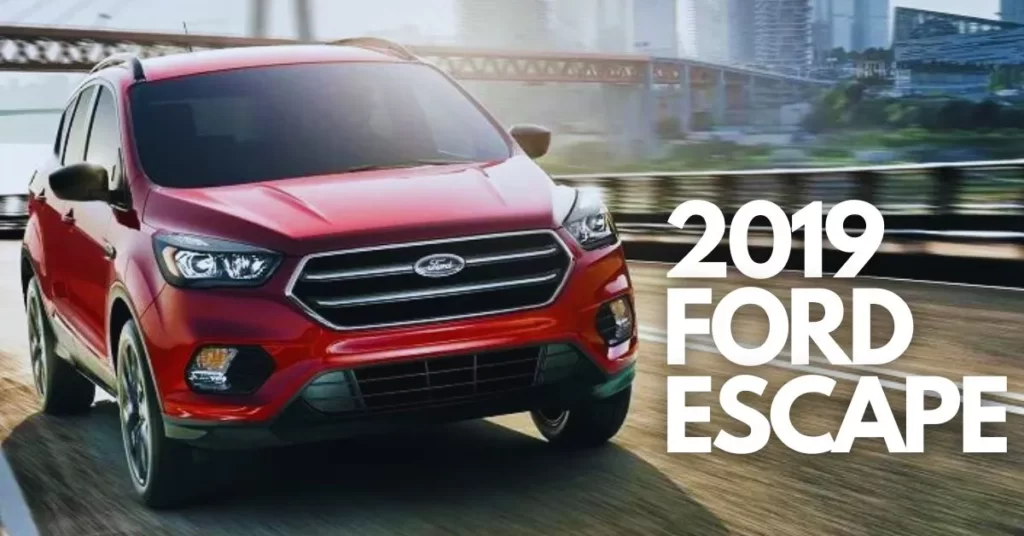 2017-2019 Ford Escape Models
From 2017 to 2019, Ford introduced the Escape with a versatile range of engine configurations, offering prospective buyers three distinct choices to suit their preferences and driving needs. These engine options included the 2.5L, the 1.5L EcoBoost, and the 2.0L engines.
The first option, the 2.5L engine, provided a reliable and efficient powertrain for the Escape. However, it should be noted that this engine came with a comparatively lower towing capacity when compared to its counterparts. While it excelled in day-to-day commuting and city driving, it might not have been the ideal choice for those who required a vehicle with significant towing capabilities for hauling trailers or heavy loads.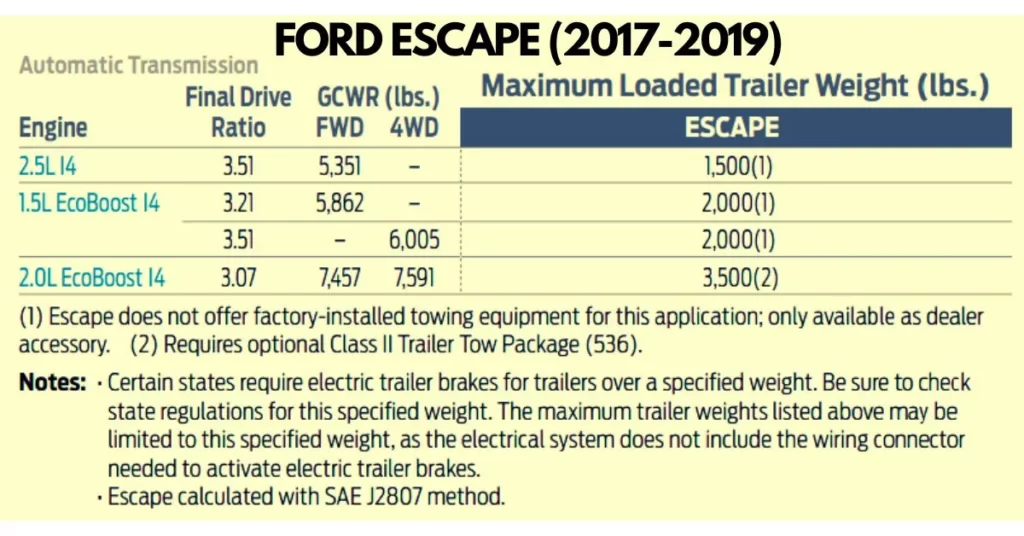 On the other hand, the 1.5L EcoBoost engine presented a balance of performance and fuel efficiency. It offered a more spirited driving experience and enhanced fuel economy, making it an attractive option for drivers seeking a blend of power and better gas mileage. While it may have had a higher towing capacity than the 2.5L, it still fell short of the capabilities offered by the top-tier engine choice.
The impressive 2.0L engine emerged as the powerhouse of the Ford Escape series during those years. Delivering robust performance and a commanding towing capacity, this engine catered to drivers who required substantial strength for tasks like towing trailers, boats, or campers. With its formidable capabilities, the 2.0L engine stood out as the preferred choice for those seeking the most powerful and capable driving experience in their Escape.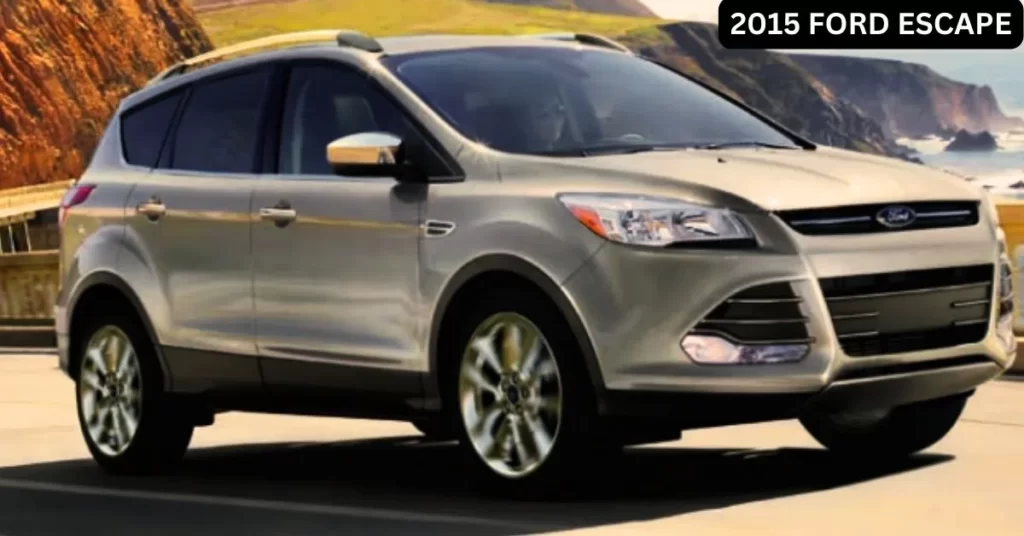 2013-2016 Ford Escape Models
The Ford Escape's engine configurations remained relatively similar between the 2013-2016 models. The consistent towing capacities for the various engine choices allowed consumers to find the perfect balance of power and performance to suit their individual towing requirements.
Despite this alteration in engine displacement, there was an intriguing consistency in the towing capabilities of the Ford Escape throughout these years. The 2.5L engine maintained its capacity to tow up to 1,500 lbs, providing a reliable option for those seeking moderate towing power.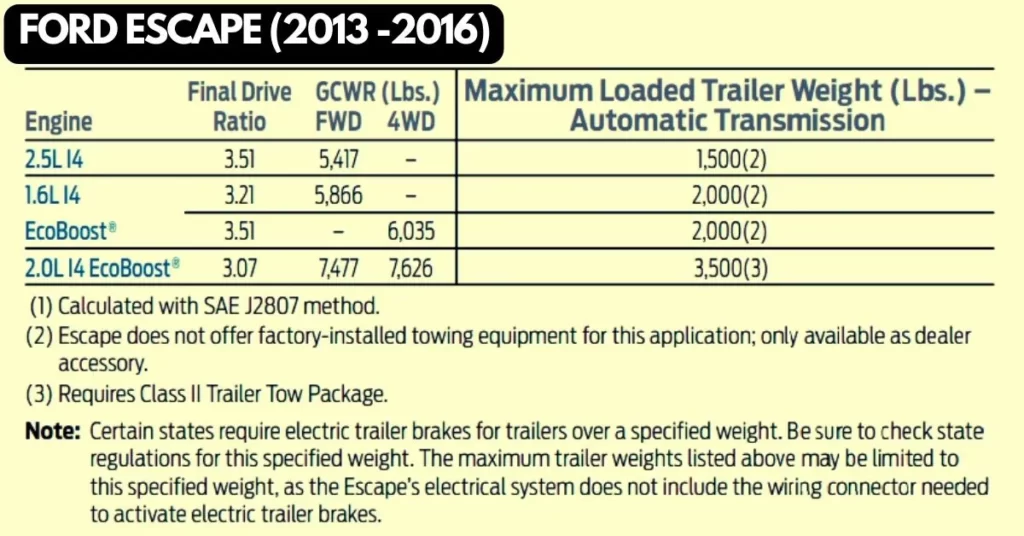 The 1.6L Ecoboost engine, showcased an enhanced towing capacity of 2,000 lbs, making it a suitable choice for those requiring a bit more strength for their towing needs.
However, the pinnacle of towing prowess for the Ford Escape during this period was found in the 2.0L EcoBoost engine. This high-performance powertrain boasted an impressive maximum towing capacity of 3,500 lbs, making it the go-to choice for individuals with more substantial towing demands.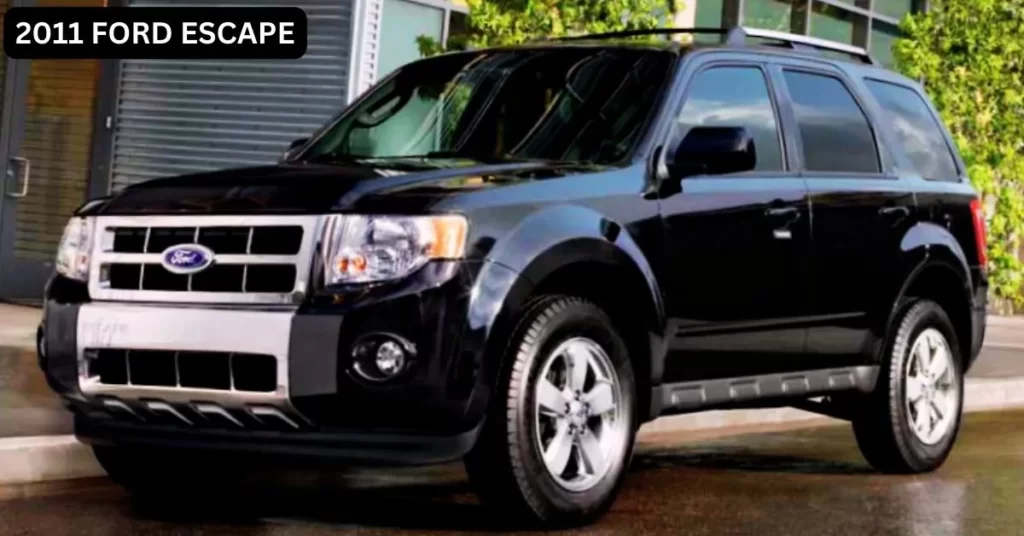 2009-2012 Ford Escape Models
From 2009 to 2012, there were four engine configurations available for these vehicles. Three of them had automatic transmissions, while one had a manual transmission.
With automatic transmissions:
The 2.5L Hybrid engine, except for the 2009 models, had a maximum towing capacity of 1,000 lbs.
The standard 2.5L engine offered a bit more power, allowing you to tow up to 1,500 lbs.
If you needed even more towing capacity, the 3.0L engine, you could tow up to 3,500 lbs, making it suitable for larger trailers or heavier loads.
With manual transmissions: The manual transmission model had the 2.5L engine and could tow a maximum of 1,500 lbs. So, if you preferred driving a manual car but needed towing capabilities, this model would do the job just fine.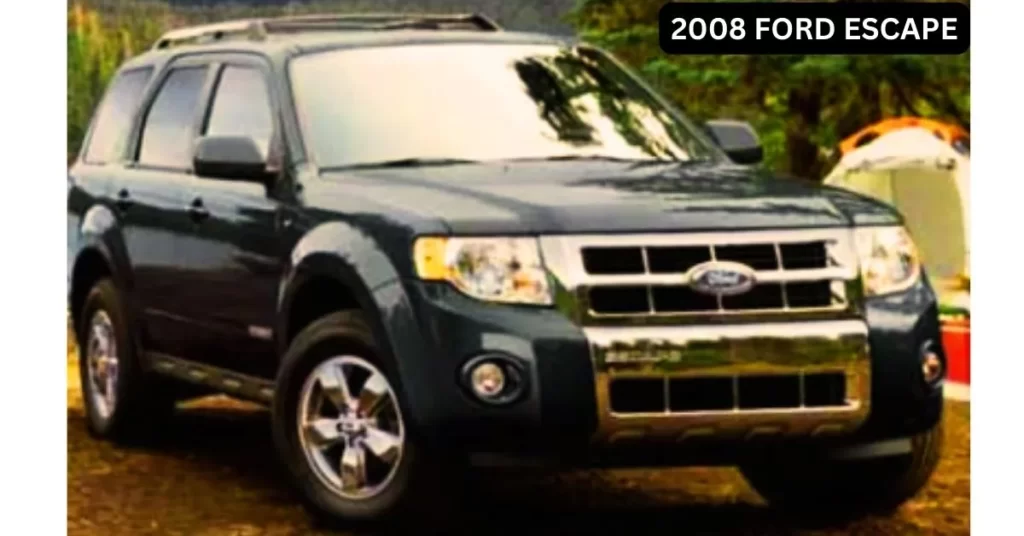 2005-2008 Ford Escape Models
During the years spanning from 2005 to 2008, the towing capacity of these SUVs remained relatively constant, providing drivers with consistent capabilities for handling various loads. However, what did change during this period were the engine configurations available, offering different options to diverse preferences and needs.
With these engine configurations and towing capacities on offer during the 2005-2008 period, drivers could select the Ford Escape that best aligned with their specific towing requirements. Whether it was the efficiency of the 2.3L Hybrid engine, the balance of the 2.3L engine, or the robust power of the 3.0L engine, Ford provided options to accommodate various towing needs.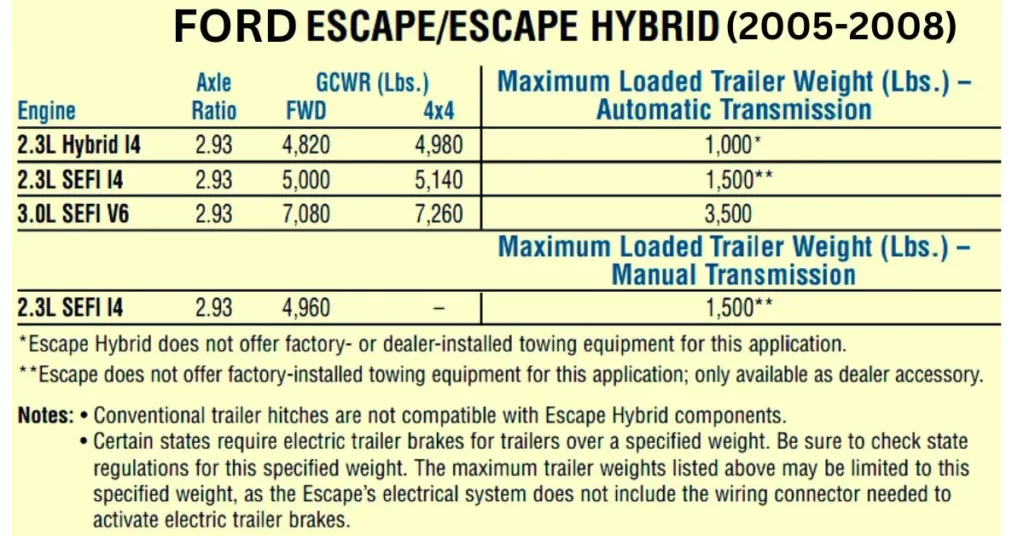 For Ford Escapes equipped with automatic transmission, there were three engine options to consider. The 2.3L Hybrid engine boasted a maximum towing capacity of 1,000 lbs., making it a suitable choice for lighter towing requirements. If slightly more towing power was necessary, the other 2.3L engine came into play, with a capacity of 1,500 lbs. This engine option provided a moderate increase in towing capability while maintaining fuel efficiency. For those seeking higher towing capacities, the 3.0L engine proved to be the ideal choice for handling more substantial trailers and loads with ease, showcasing an impressive maximum capacity of 3,500 lbs.
On the other hand, for those who preferred a manual transmission, the available model featured the 2.3L engine. While similar to the automatic transmission version in terms of towing capacity, it provided a unique driving experience for individuals who appreciated manual gear control.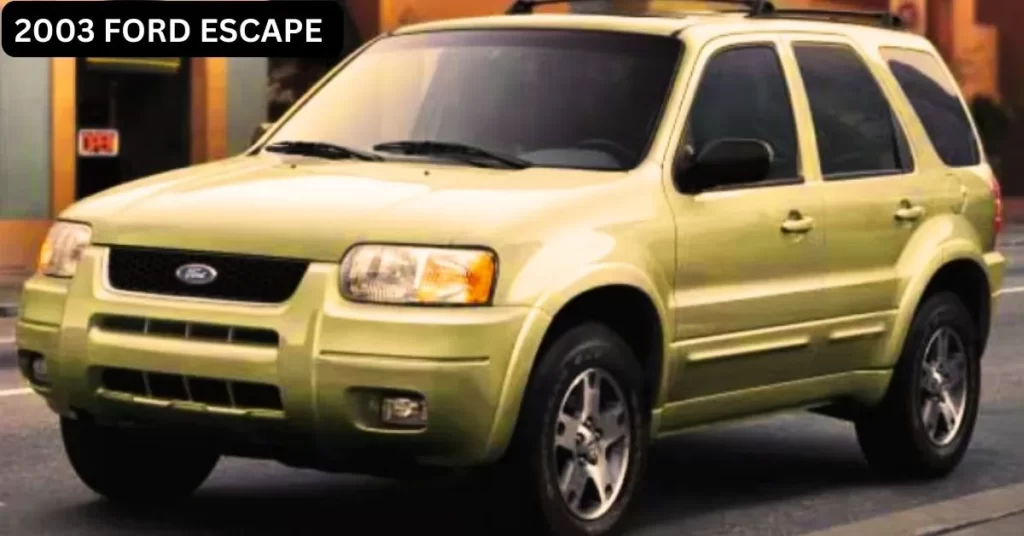 2001-2004 Ford Escape Models
With the installation of a class II hitch, the 3.0L engine in the 2001-2004 models gained a significant boost in its maximum towing capacity, allowing it to handle up to 3,500 lbs. of weight. This upgrade made these vehicles versatile, accommodating a broad range of towing needs.
Before the addition of the class II hitch, the 3.0L engine already boasted a respectable maximum weight capacity of 2,000 lbs. Without any hitch, it was capable of efficiently towing loads within this limit. However, the inclusion of the class II hitch brought forth a substantial improvement, extending the engine's capabilities to take on more substantial towing tasks.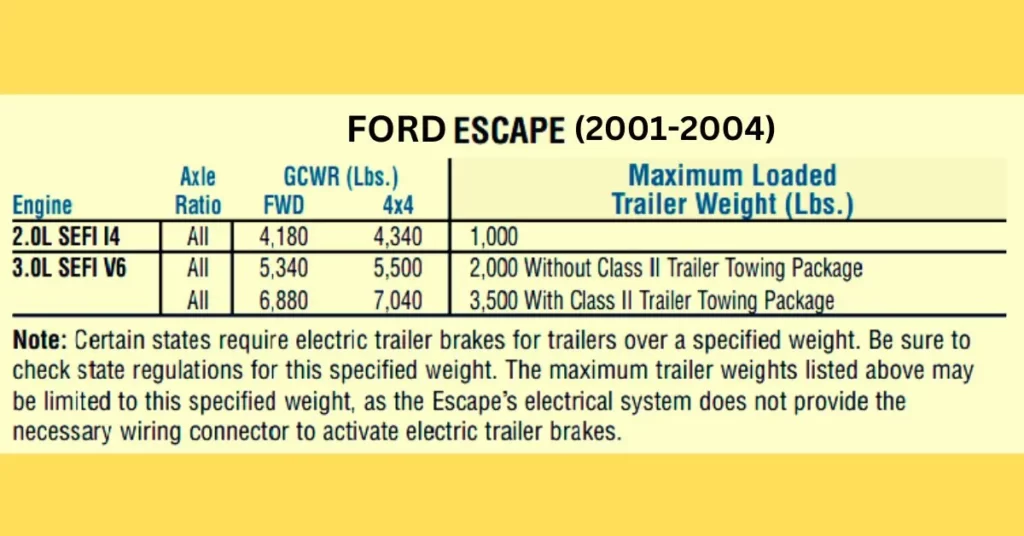 As for the 2.0L engine, its maximum towing capacity stood at 1,000 lbs. throughout the 2001-2004 model years. While not as high as the 3.0L engine's initial capacity, it still proved to be useful for lighter towing requirements.
Overall, these two engine configurations, with their different weight specifications, offered users a broad spectrum of towing options, catering to various trailers and loads. Whether it was for smaller loads within the 1,000 lbs. limit or more substantial tasks reaching up to 3,500 lbs., the 2001-2004 models equipped with class II hitches demonstrated their adaptability and versatility for towing needs
Note: Always ensure that the weight of occupants, cargo, and equipment being carried is within the weight limitations that have been established for your vehicle including both gross vehicle weight and front and rear gross axle weight rating limits. Under no circumstance should these limitations be exceeded.
Trailer Towing
Trailer towing with your vehicle may require the use of a trailer tow option package. Trailer towing puts additional loads on your vehicle's engine, transaxle, axle, brakes, tires, and suspension. For your safety and to maximize vehicle performance, be sure to use the proper equipment while towing.
Towing trailers beyond the maximum recommended gross trailer weight exceeds the limit of the vehicle and could result in engine damage, transmission damage, structural damage, loss of control, and personal injury
Follow these guidelines to ensure a safe towing procedure:
Make sure not to exceed your vehicle's load limits when towing.
Drive with extra care when you have a trailer attached.
If you tow a trailer frequently, remember to service your vehicle more regularly.
Wait until your vehicle has been driven for at least 800 km (500 miles) before towing a trailer.
When installing towing accessories, refer to the provided instructions for the correct setup and adjustments.
Note: Use the proper equipment for towing a trailer, and make sure it is properly attached to your vehicle. See your dealer or a reliable trailer dealer if you require assistance.
Hitches
Do not use hitches that clamp onto the vehicle bumper. Use a load-carrying hitch. You must distribute the load in your trailer so that 10% of the total weight of the trailer is on the tongue.
Safety chains
Ensure the trailer's safety chains are securely connected to the hook retainers on your vehicle at all times. When attaching the chains, cross them under the trailer tongue and leave enough slack to allow for smooth turning around corners.
If you're using a rental trailer, carefully follow the instructions provided by the rental agency. Remember not to attach the safety chains to the bumper of your vehicle as it may not provide adequate strength and stability during towing.
Trailer brakes
Safe operation of electric brakes, manual, automatic, or surge-type trailer brakes relies on their correct installation and adjustment according to the manufacturer's guidelines. These trailer brakes must comply with both local and Federal regulations.
Avoid directly connecting a trailer's hydraulic brake system to your vehicle's brake system. Such a connection can lead to insufficient braking power and significantly raise the risk of collisions. Remember that the braking system of the tow vehicle is designed for operation at the GVWR (Gross Vehicle Weight Rating), not the GCWR (Gross Combined Weight Rating).
Trailer lamps
Most towed vehicles need to have trailer lamps installed. If you're unsure about how to set up your trailer lamps correctly, seek guidance from your dealer or the trailer rental agency. They can provide you with the right equipment and instructions to hook up the trailer lamps properly. Make sure your trailer lamps conform to local and Federal regulations.
Important to know:
What does GVWR mean? If you're buying a commercial vehicle for towing stockpiles and tools around, you're probably glancing at specs like interior proportions, payload volume, towing capability, and cargo capacity. The GVWR term meaning and why you should know the Gross Vehicle Weight Rating.
Read more....
Before loading a vehicle, familiarize yourself with the following terms:
Base Curb Weight: This is the weight of the vehicle with all standard equipment, fluids, and lubricants. It does not include passengers or any aftermarket additions.
Payload: The maximum allowed weight for cargo, occupants, and optional equipment. It is calculated by subtracting the base curb weight from the gross vehicle weight rating.
GVW (Gross Vehicle Weight): The total weight of the vehicle, including the base curb weight and the payload. It is not a limit or specification.
GVWR (Gross Vehicle Weight Rating): The maximum permissible weight for the vehicle, including occupants, optional equipment, and cargo. This value is specific to each vehicle and can be found on the Safety Certification Label on the driver's door pillar.
GAWR (Gross Axle Weight Rating): The maximum weight that each axle system of the vehicle can carry. This information is also listed on the Safety Certification Label.
GCW (Gross Combined Weight): The combined weight of the towing vehicle (including occupants and cargo) and the loaded trailer.
GCWR (Gross Combined Weight Rating): The maximum allowed weight of both the towing vehicle (including occupants and cargo) and the loaded trailer.
Maximum Trailer Weight Rating: The maximum weight of the trailer that the vehicle is permitted to tow. It is calculated by subtracting the vehicle's curb weight (for the specific engine/transmission combination), any required trailer towing options, and the driver's weight from the GCWR for the towing vehicle.
Maximum Trailer Weight: The maximum weight of the loaded trailer that the vehicle (including occupants and cargo) is allowed to tow. This value is determined by subtracting the weight of the loaded trailer towing vehicle from the GCWR for the towing vehicle.
Trailer Weight Range: The specified weight range within which the trailer's weight must fall. This range starts from zero and goes up to the maximum trailer weight rating permitted for the vehicle.
Don't know your vehicle's towing capacity? With the VIN number, you can use it to look up the towing capacity in a database. It provides data, you might be competent to calculate the towing capacity for your specific vehicle model and year. How do I find my car tow capacity by VIN number? Read more.....
Calculating the load your vehicle can carry/tow
Find the right chart that matches your engine type and rear axle ratio to get the maximum gross combined weight rating (GCWR) for your vehicle.
Weigh your vehicle as you usually drive it without any cargo. You can visit a shipping company or a truck inspection station to get accurate weights.
Now, subtract your loaded vehicle weight from the maximum GCWR you found on the chart. The result will be the maximum weight of the trailer you can safely tow, which should be lower than the value shown as the maximum trailer weight on the chart.
Important to Know:
The Safety Certification Label, found on the driver's door pillar, lists several important vehicle weight rating limitations. Before adding any additional equipment, refer to these limitations. If you are adding weight to the front of your vehicle, (potentially including weight added to the cab), the weight added should not exceed the front axle reserve capacity (FARC). Additional frontal weight may be added to the front axle reserve capacity provided you limit your payload in other ways (i.e. restrict the number of occupants or amount of cargo carried).
Trailer Towing Tips
It's essential to practice turning, stopping, and backing up with your vehicle and trailer combination. This will help you get accustomed to how they handle together. When making turns, remember to take wider turns to ensure the trailer wheels don't hit curbs or obstacles.
Be mindful that it takes more distance to come to a complete stop when you have a trailer attached to your vehicle.
To ensure stability and safety, the weight of the trailer tongue should be around 10-15% of the total weight of the loaded trailer.
Once you've traveled about 80 km (50 miles), it's crucial to conduct a thorough check of your hitch, electrical connections, and the lug nuts on the trailer wheels.
When you find yourself stopped in traffic for extended periods on a hot day, for automatic transmissions, shift to P (Park), and for manual transmissions, shift to N (Neutral). This helps with engine cooling and improves the efficiency of your air conditioner.
Remember, it's best not to park vehicles with trailers on a slope. If you must park on a slope, use wheel chocks to secure the trailer's wheels and prevent any unwanted movement.
Conclusion
In summary, the Ford Escape proves to be a commendable choice for SUV owners seeking a vehicle with towing capacity. With its towing features, competitive towing capacity, and positive real-world towing performance, the Escape demonstrates its ability to handle various towing needs. With its range of engine options and drivetrain configurations, the Escape provides versatility and power for towing purposes.
Following these guidelines will help maximize the Escape's towing capabilities and ensure safety on the road. By doing so, owners can confidently utilize the Escape's towing capabilities and enjoy a successful towing experience.
Additionally, we encouraged you to consult with experienced tow operators or vehicle specialists who can provide tailored guidance based on their individual towing requirements. Also, visit the official Ford website or contact local Ford dealerships for more detailed information about towing capabilities and available towing packages.
Aaron Bennett is an accomplished author and a true aficionado when it comes to pickup trucks. With an unwavering passion for all things automotive, Aaron has dedicated his life to exploring the world of pickups and sharing his expertise with others. As the proud owner of several powerful machines, he has spent countless hours behind the wheel, navigating rugged terrains and conquering highways with unrivaled enthusiasm.